Mesa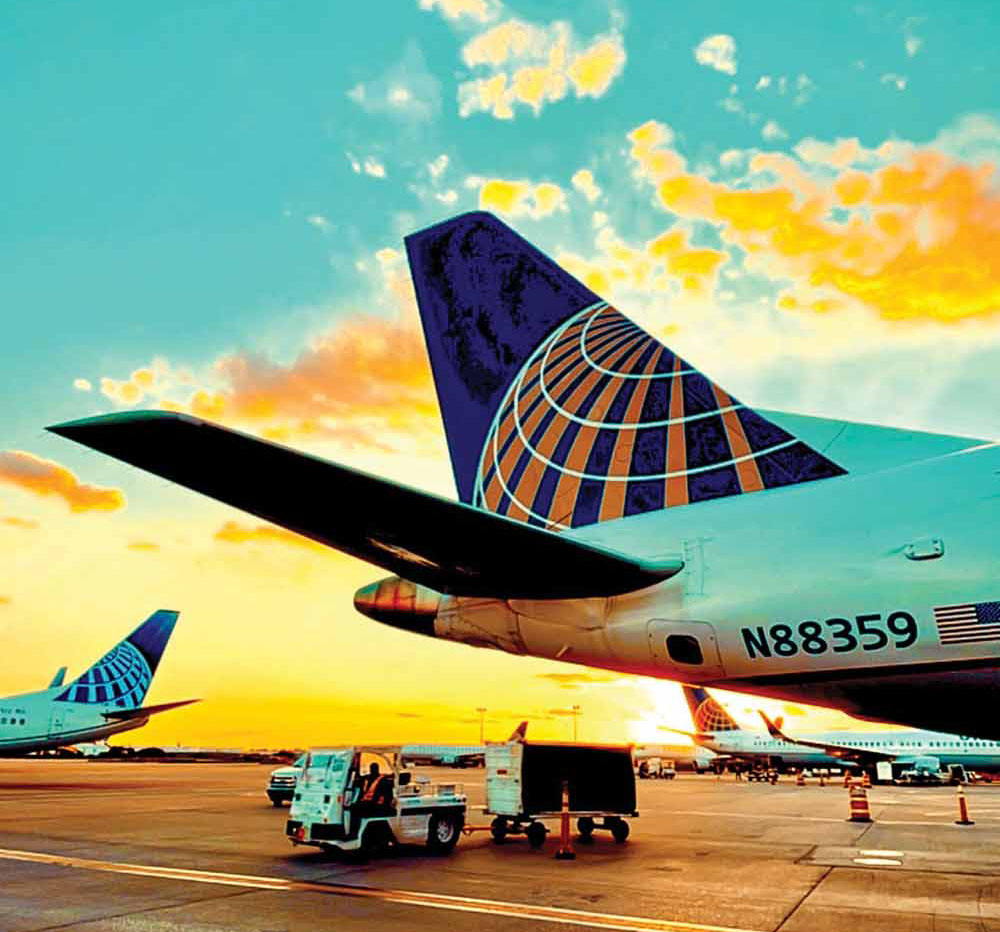 Mesa Master Executive Council (MEC) officers, Local Executive Council reps, Negotiating Committee members, and staff from ALPA's Communications and Representation Departments attend a special MEC meeting on June 9, 2017, during which the MEC accepts the company's tentative agreement and votes to submit it to the pilot group for ratification.
A year that started with pessimism—and included an allocation from ALPA's Major Contingency Fund, informational picketing, and a lawsuit—ended with optimism. For the first time in almost a decade, the Mesa pilots rang in 2018 with a new agreement.
"We're pleased with today's results," said Capt. Andy Hughes, the pilots' Master Executive Council (MEC) chairman, on July 12, 2017, regarding ratification of the contract. "This agreement delivers improvements in pay, vacation, and retirement, placing us in line with the rest of our peers, and that's what pattern bargaining is all about."
After talks had stalled going into 2017, ALPA filed an application in March for mediation services with the National Mediation Board (NMB). "We went into mediation with three key elements," explained Andrew Shostack, assistant director of ALPA's Representation Department. "Number one, we had a pared-down list of bargaining objectives. Number two, we had clear direction from the pilots, along with their and the MEC's unwavering support. And number three, we had parties—on both sides of the table—that were motivated to, and could, reach an agreement," he added.
The members of the Negotiating Committee were able to get the company to move great distances while offering much smaller trade-offs in return. And after two weeks of intensive negotiations with a mediator, separated by a week of language drafting, the parties reached an agreement.
The contract includes pay increases for all Mesa pilots—an overall average increase of 12.3 percent for the entire pilot group. By the end of the contract in 2021, the pilots will be in line with their fee-for-departure peers.
The agreement also eliminated base pay as a means for compensating pilots for soft time, amounting to thousands of dollars in increased annual earnings. And a number of other benefits will enhance the pilots' paychecks, including improvements in deadhead pay, vacation pay, training pay, long layovers, sick time, the minimum guarantee, the 401(k) plan, and more. Other improvements to the contract affect quality of life, including more detailed hotel language, an improved preferential bidding system timeline, and improved reserve rules.
"This is an agreement that raises almost all of our standards and total compensation going forward," acknowledged Hughes. "Our pilots should know just how hard everyone worked to look out for their interests and should once again be proud to be an ALPA pilot flying for Mesa Airlines."
Once ratified, the MEC and Negotiating Committee immediately began the implementation process to transition to the new agreement. The pilots' Negotiating Committee continues to work diligently with management to clear up some of the bargaining positions, and if unable, the MEC is prepared to utilize the grievance process.
In 2017, the MEC moved to a new office close to company headquarters. The new floor plan has a larger conference room that makes it easier to hold meetings and host new-hire training events and luncheons. As the pilots look to the year ahead, they're focused on contract implementation, education, and enforcement.
"Thanks to our new contract, 2018 should be a good year for Mesa pilots," said Hughes.