ALPA's Officers
ALPA's four international officers are president, first vice president, vice president–administration/secretary, and vice president–finance/treasurer. These four officers plus the executive vice presidents make up ALPA's Executive Council, which advances the objectives and policies established by the Board of Directors, interprets the ALPA Constitution and By-Laws, and bears fiduciary responsibility for the Association. The current officers were elected at the union's Board of Directors meeting on Oct. 17, 2018, and began their four-year terms on Jan. 1, 2019.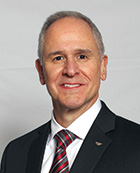 President
Captain Joe DePete serves as the eleventh president of the Air Line Pilots Association, International, which represents more than 63,000 professional airline pilots in the United States and Canada and is the largest nongovernmental aviation safety organization in the world.
First Vice President
Captain Bob Fox (United) serves as ALPA's first vice president. In this role, he serves the ALPA president in carrying out the policies of the Board of Directors and the Executive Board, and in the event the office of president becomes vacant, he becomes the acting president, assuming the position's jurisdictions and duties.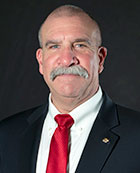 Vice President–Administration/Secretary
Captain William Russell "Bill" Couette (Envoy) is serving his fourth consecutive term as ALPA's vice president–administration/secretary. Captain Couette executes the policies of the Association's governing bodies and acts as custodian for all ALPA documents, contracts, leases, property deeds, and general records. He also oversees ALPA's membership programs and union voting and election procedures.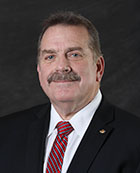 Vice President–Finance/Treasurer
Captain Joseph A. Genovese Jr. (United) serves as ALPA's vice president–finance/treasurer. The responsibilities of this position include the general financial administration of the Association.
Executive Administrator
Captain Russ Sklenka (FedEx Express) directly supports the ALPA president as executive administrator. Based in Memphis, Tenn., Captain Sklenka flies the MD-11.