Envoy Air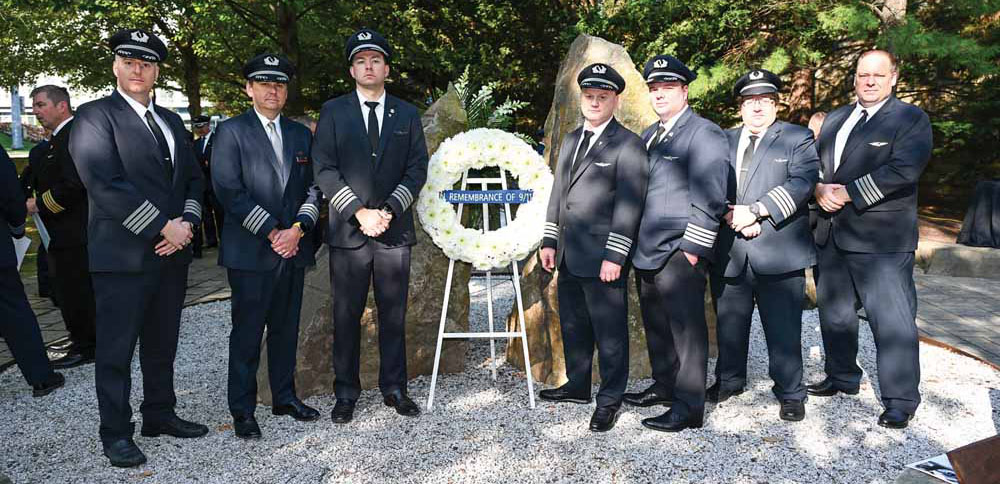 From left, F/O Vlad Gurevich and Capt. Sam Pool prepare for a flight.
Envoy Air pilots have strived to regain their footing after a one-two punch of bankruptcy and post-bankruptcy economic concessions and have now positioned themselves for growth and additional gains in 2018—thanks to hard work and positive trends in the fee-for-departure industry.
"Envoy is hiring 60 to 80 pilots per month on average and even had a record-breaking 100 pilots in two recent months," said Capt. Sam Pool, the pilots' Master Executive Council (MEC) chairman, "but there's still more to be done now that the Endeavor Air pilots have substantially raised the bar with their recent contract."
Pool cited Envoy's wide geographic footprint, quick upgrade times, and favorable flow agreement with American Airlines (part of parent company AAG) as key enticers for new hires—who can upgrade from first officer to captain in as little as 18 months. Roughly 25 senior captains flow to American Airlines each month. New hires who meet federal aviation regulation requirements via previous Part 121 experience can expect even quicker upgrades.
Other improvements include a domicile procedures letter of agreement (LOA) that encourages the company to open domiciles it might not otherwise open, as well as letting new-hire pilots with previous Part 121 experience have priority choice of initial domiciles and equipment.
In addition, the MEC and management worked jointly to develop the logistics to accommodate the airline's pilot training at a facility in Morlaix, France, which Pool credits with making the oversees training appealing to the pilots and contributing to the successful training completion rates. A newly acquired simulator will also be put on line in the first quarter of 2018, which will provide additional bandwidth for training.
"We're constantly pushing for pilot-centric improvements, but of course there is more work that needs to be done," observed Pool. "That said, it's a good time to be an Envoy pilot."
And while the future of Envoy's CRJ fleet is still being determined, Pool notes that Envoy pilots recently learned that the airline would be reactivating all of the stored E140s and would also be receiving 10 more Embraer 175s starting in 2018, "which is a clear indicator that AAG trusts Envoy's ability to get the job done."
In other positive news, the MEC grew in 2017 as two former domiciles—New York City, N.Y. (La Guardia Airport and John F. Kennedy International Airport) and Miami, Fla.—were reopened. And the company is eyeing other major markets that could benefit from a crew base enabled by the domicile procedures LOA. With New York City and Miami, the MEC also increased the number of status representatives to 10, including the reps from the training facility in Dallas, Tex.
According to Pool, Envoy management is satisfied with the status quo that, for the moment, continues to bring new hires to Envoy, but he insists the marketplace for new hires won't tolerate stagnation or the status quo for long. He acknowledged that negotiations are needed to make additional changes to the pilots' contract that enhance quality of life, especially for reserve pilots. "It's one thing to get pilots in the door with fast-cash enticements, it's another to have the complete package: good, durable economics; good working conditions; and good quality of life. That's my goal, and the goal of the MEC."