JetBlue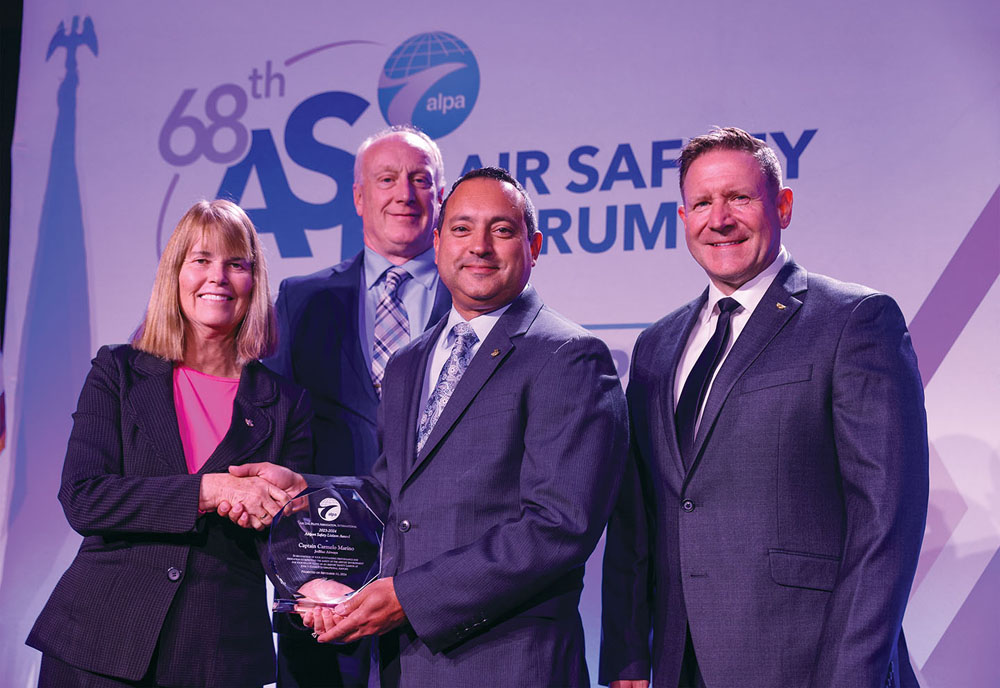 JetBlue pilots arrive for the Contract Above All rally in Boston, Mass., in September 2017.
On Dec. 25, 2017, the JetBlue pilots observed an unwelcomed anniversary. That day marked 1,000 days of bargaining for their first contract since joining ALPA in 2014. For almost three years, the pilot group has been waiting for management to come to the table with an agreement that meets the needs of the more than 3,500 JetBlue pilots, and their patience is running out.
"For the past three years, we've been asking for market-rate pay scales that put us in line with our peers at other U.S. mainline carriers," said Capt. Patrick Walsh, the pilots' Master Executive Council (MEC) chairman. "Despite the company paying market rate for every other aspect of its operations, from engines to gates, it doesn't seem to think it has to pay market rate for its pilots—a vital part of JetBlue's continued success."
The airline has enjoyed five years of industry-leading profits and has made more than $2.5 billion in profits since the pilots began negotiating. Meanwhile, the pilots lag their peers at comparable airlines. As other groups have seen substantial pay raises over the past three years, JetBlue pilots are still waiting. But they aren't waiting quietly.
In July 2017, the pilot group held a unity rally in New York, N.Y. Hundreds of pilots listened to Capt. Tim Canoll, ALPA's president, and Walsh speak, followed by a presentation from the pilots' Negotiating Committee and ALPA's Representation Department. Then, led by Capt. Brian Dawson, the pilots' Strategic Preparedness and Strike Committee (SPSC) chairman, the group received training on how to execute an informational picket.
"We held a very successful event to show management that our pilot group is unified and supports our negotiators," said Walsh. "We decided a rally, held just a cab ride away from our company headquarters, would get the message across. Our pilots came out in force."
Afterward, with the help of ALPA's Communications Department, the JetBlue pilots produced a hard-hitting video with highlights from the rally. Within days of the video being distributed to the pilot group, company management referenced several quotes in the video at a meeting with Walsh. The pilots followed up the New York rally with a Boston, Mass., event in September. Though the venue was different, the result was the same—hundreds of pilots came to show their support for their MEC and Negotiating Committee.
The JetBlue pilots then embarked on a targeted public-awareness campaign, which echoed their message in every JetBlue base across the country using several different platforms from billboards to social media. Beginning in October, billboards went up around John F. Kennedy International and Logan International Airports, with additional billboards strategically placed in Fort Lauderdale and Orlando, Fla., and Long Beach, Calif. The pilot group also purchased full-color ads in The Boston Globe and New York Post. As the year closed, more actions were ramping up, including an aggressive social media campaign and mobile billboards, as the pilot group continues to exert pressure on management.
"We know we deserve a contract that brings us in line with our peers, one that puts us on the same level in pay and benefits as our peers who are flying the same aircraft and the same routes," Walsh said. "We know that our company can afford it. The airline has accrued billions of dollars in profits just since we began negotiating more than 1,000 days ago. The only question left is what will it take for this company to give us the contract that we deserve. This pilot group, more than 3,500 strong, isn't backing down."