Kelowna Flightcraft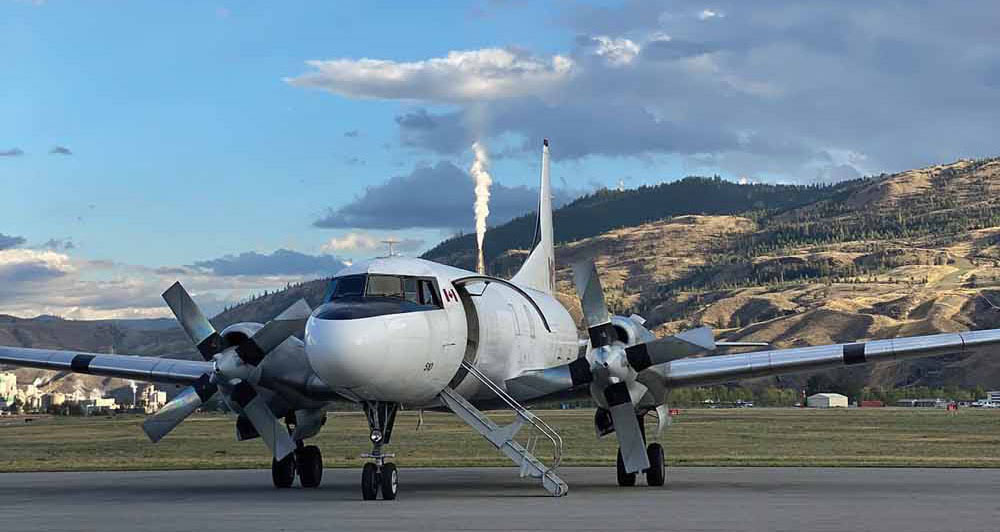 Kelowna aircraft 511, a Convair 580, on approach to Vancouver International Airport.
It's been a tumultuous few years for the pilots of Kelowna Flightcraft. The challenges began following the cancellation of their long-standing cross-country Purolator contract in 2015. Further uncertainty followed just a few years later with the news that Solar Air Cargo would also be canceling its contract with Kelowna.
Unfortunately, the cancellations of those two contracts resulted in major losses for the pilot group, reducing their numbers from more than 120 to just over 10. Following those layoffs, most of the pilots were fortunate enough to find new employment, with some landing work with other Canadian ALPA pilot groups.
Despite all of the upheaval and uncertain times, last year proved to be a bit more stable for the dozen pilots who remain with the airline. Throughout 2019, the pilots stayed optimistic about their future with the airline and kept focused, ensuring that they dedicated their time and energy to providing the best service possible while fulfilling their remaining contract.
The contract, which is in effect until spring 2020, requires the pilots to fly Convair 580s on the B.C. Feeder Network for Purolator carrying regular air freight cargo and various packages across all reaches of the province, including as far north as Prince George, B.C., and throughout the B.C. interior.
Furthermore, for the second year in a row the pilot group had to elect a new slate of Master Executive Council (MEC) officers—including a brand-new chair, vice chair, and secretary-treasurer.
The newly elected MEC leaders hit the ground running, educating themselves about ALPA processes, procedures, and all of the benefits the Association has to offer. And in a year during which preparations were under way to begin contract negotiations, the new MEC took a particular interest in and learned as much as possible about grievance representation, assistance regarding negotiating and enforcing the contract, fiscal management, and disciplinary investigations.
Throughout the year, the elected MEC also took steps to work with Kelowna Flightcraft's business development team in a bid to pursue new opportunities, which have been hard to come by.
""Despite the setbacks, our pilot group remains optimistic that new flying opportunities are on the horizon," said Capt. Graham Cartwright, the pilots' MEC chair. "We're also very confident in our abilities to negotiate a favourable new contract in 2020 that will serve the best interests of our members."
Cartwright also acknowledged that while having such low numbers in the pilot ranks poses many unique challenges, including volunteer recruitment, he's certain that the MEC, along with ALPA's assistance, will ensure that 2020 proves to be the year the pilot group, together with the airline, is able to take a major step forward.
"A lot of things need to go right when flying throughout the adverse conditions in northern B.C. The same goes for negotiating our next contract," Cartwright noted. "Despite the size of this pilot group, it's important that each MEC is able to properly negotiate a fair contract that doesn't undermine other pilot groups. I know that despite being a group of our size, ALPA will provide us with all of the resources required during our negotiations to ensure that we thoroughly represent our members during the process."