Air Wisconsin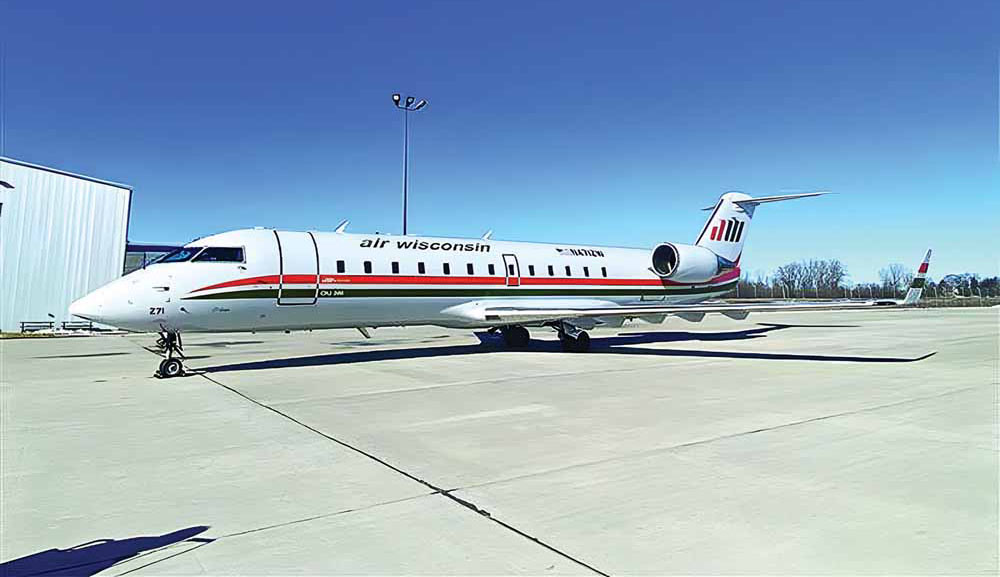 From left, F/O Chris Goehausen, Flight Attendant Ginni Canas, and Capt. Michael Thomas operate Air Wisconsin's first flights for United Airlines on Sept. 6, 2017.
Having spent 2016 wondering if their airline was flying off into the sunset due to the uncertainty of the company's future, the pilots of Air Wisconsin in 2017 began the welcome transition of flying for a new carrier, even as their protracted contract negotiations dragged into a seventh year.
The contract that Air Wisconsin, the nation's largest privately held regional airline, had with American Airlines, its only mainline partner, was set to expire in March 2017. With little information from the company on its future plans, the pilots' Master Executive Council (MEC) had launched a campaign called "2018: Sunrise or Sunset?" to educate pilots on the true nature of the company's future with AAG, the parent company of American, and encourage the pilots to make alternate plans should no new agreement with AAG emerge.
Fortunately for the pilots, the sun did rise in early 2017 when a five-year capacity purchase agreement was signed with United Airlines to operate as a United Express carrier. The deal with United includes a career path program that gives the pilots an opportunity to be hired at United. Throughout 2017, the MEC offered a series of career workshops and other programs to better prepare its members for jobs at the mainline carrier.
"Thanks to United, we've been able to shift the MEC's focus from preparing our pilots for potential job loss to improving their career progression and most importantly trying to achieve a new contract," said Capt. Chris Suhs, the pilots' MEC chairman.
The pilots' contract is more than a decade old, and negotiations for a new agreement began in 2010. Thanks to contract language that provides small raises each year, until recently the pilots had kept pace with their peers in terms of compensation. The company has fallen behind, however, as the strong market for pilots has given seasoned aviators better options. Carriers like Endeavor Air have raised the bar with newer, more lucrative agreements that permanently raise pay instead of offering temporary bonuses.
"The Endeavor agreement marked a shift for the entire industry, and we hope our management realizes that," Suhs said. "Air Wisconsin will never be able to attract the pilots it needs to rebuild our operation until it understands that bonuses and retention payments are no substitute for higher pay rates that recognize everyone's contributions―not just a few of us."
Air Wisconsin operated its first revenue flight for United in September, a welcome homecoming for more senior pilots who remember when the airline was United's largest regional partner and a major operator in the Midwest in the 1980s and 1990s. After closing several of its former American Eagle domiciles, new pilot bases have opened in United's hubs at Washington Dulles and Chicago O'Hare International Airports. A portion of the airline's fleet is now wearing United colors, and the transition from American to United will be complete in mid-February.
Due to a steady drain of pilots leaving the airline in 2016 and early 2017 because of Air Wisconsin's uncertain future, understaffing remains a major problem. Junior manning is rampant, and the airline has also resorted to using line check airmen as fill-in pilots. Poor hotels and other quality-of-life violations have led to an increase in grievances and a deep dissatisfaction with management within the pilot group.
"We want Air Wisconsin to once again be a career destination offering stable, long-term employment. The MEC and committee volunteers are working hard to represent the group's interests and make that happen, but we have no illusions about how difficult 2018 could be," Suhs said. "We hope to reach an agreement after seven long years of bargaining, but our pilot group is unified in its resolve to do what is necessary to get a contract."