Air Wisconsin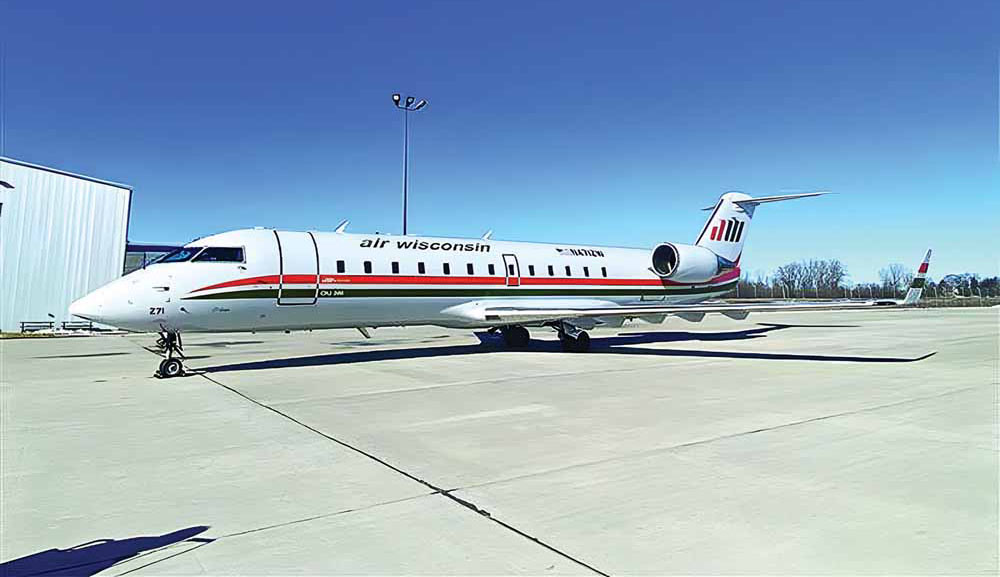 From left, Capt. Ken Nesbitt, Air Wisconsin's Master Executive Council (MEC) chair; Capt. Joe DePete, ALPA's president; and Capt. Ken Reinert, the MEC's vice chair, sign the pilots' new collective bargaining agreement.
ALPA's longest-running contract negotia­tion came to a close in November 2019 when the pilots of Air Wisconsin Airlines ratified a new collective bargaining agreement after nearly a full decade at the bargaining table.
The third time was the charm for the airline, whose pilots had rejected two previous tentative agreements, one in 2015 and the other by a ra­zor-thin, three-vote margin in July 2018. The pilot group had opened negotiations in 2010 to replace a bankruptcy-era contract restructuring done in 2003.
"The big difference between the 2018 and 2019 tentative agreements was that the company final­ly agreed to offer permanent pay raises instead of one-time bonuses," said Capt. Ken Nesbitt, the pilots' Master Executive Council (MEC) chair. "We also fixed the scheduling and duty-limit issues that caused concerns about the 2018 tentative agreement."
The group overwhelmingly approved the 2019 agreement with 73 percent voting yes. Turnout was also high, with 87 percent of the eligible pilots casting ballots. Dozens of pilots who voted this time had been unable to do so in 2018 be­cause they were still on probationary status.
In addition to higher pay rates, the contract also improves commuter and reserve language, boosts maternity leave to four months, and creates a new drug and alcohol rehabilitation benefit. It also caps costs for health-care plan benefits and medical premium increases while retaining Air Wisconsin's industry-leading health-care plan design and 25 percent premium share. Pilots also retained Air Wisconsin's unique 1.5 percent annu­al pay increase, which continues indefinitely.
Another long-sought contract item gives the pilots the ability to view trips and pairings in the company's CrewTrac scheduling system. This scheduling transparency should make it easier to deal with pilot scheduling issues and identify ways the company can improve its operations.
Nesbitt is especially proud that the group achieved a concession-free contract despite in­tense pressure from management over nine years of bargaining. "I think it speaks well for all the Negotiating Committees we've had over the years that we completed this agreement without hav­ing to accept any contract concessions. We felt we had sacrificed enough in the 2003 agreement, and we stuck to our guns until we were finally able to achieve the deal we have today," he said.
The pilots and the company have been in feder­al mediation for years, and Nesbitt said the drawn-out bargaining process shows both the pros and cons of mediation. "Of course, we had to regroup after each rejected tentative agreement, but I have to credit the persistence of Jim Mackenzie, our assigned mediator from the National Mediation Board. With his assistance, the parties finally got back to the table and reached an agreement that was ratifiable," Nesbitt observed.
Over just the past five years Air Wisconsin has flown as US Airways Express, American Eagle, and since 2017, United Express. Air Wisconsin is now fully integrated with United and gradually achieving the hiring targets needed to reach 725 pilots, the "sweet spot" management said it needs to fully service its United contract.
The pilot group is still turning over rapidly, with almost as many pilots leaving the airline as are coming in as new hires. But the MEC is hope­ful that United's new Aviate program for United Express pilots will encourage Air Wisconsin new hires to stick around a bit longer before moving on to the mainline.
"Now that we have a new contract, the pilots can finally focus on growing our airline to the size it needs to be to meet all of United's goals for us," said Nesbitt. "We plan to do our part to help our company improve its terms with United so that we can share in that improvement by the time we ratify our next agreement."
With a three-year duration and a one-year early opener, the pilot group can begin bargaining for an amended agreement in just 24 months.