Future of the Pilot Profession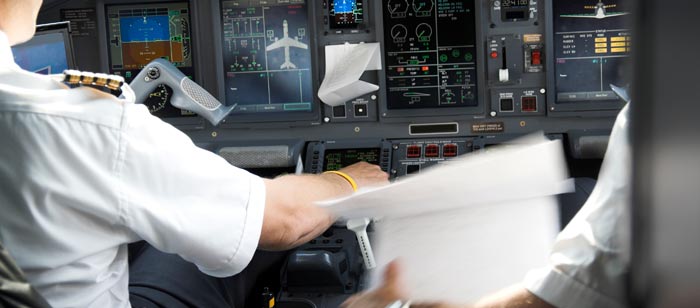 Highly skilled and well-trained airline pilots play a critical role in the safe completion of every passenger and cargo airline flight. Attracting the best and the brightest to join the ranks of today's professional airline pilots continues to be a priority ALPA initiative. Based on all indications, it remains an outstanding time to choose the airline pilot profession.
For more than 30 years, ALPA has promoted the pilot profession as a career of choice. Through a multipronged approach, ALPA members conduct outreach in schools and universities throughout the United States and Canada. Dedicated volunteers have visited schools to educate students in elementary, middle, and high school about the joys and rewards of piloting commercial aircraft—in 2016, ALPA reached an estimated 10,000 students. We strive to inspire the next generation of pilots through discussion of technology, innovation, and the myriad of benefits of choosing this career.
Our efforts to promote the profession also extend to colleges and universities throughout North America. ALPA pilots regularly interact with college students who are enrolled in university flight-training programs. At the invitation of the university, ALPA pilots share insights into what the students can expect after they graduate and begin their commercial flying career. The students are encouraged to embrace the safety culture and professional behaviors early, so that they develop habits and skills that ensure they are well equipped to perform at their maximum potential when hired.
In 2016, ALPA initiated an effort with other aviation industry organizations to jointly promote aviation professions, including air traffic controller, aircraft dispatcher, flight attendant, and aircraft maintenance technician. We view the pilot profession as one of many viable options for those selecting a career, and the aviation industry should not be overlooked as an industry of choice.
Meanwhile, as stated above, certain segments of the airline industry claim there is a pilot shortage, and they often blame the shortage on a law passed by Congress in 2010 (P.L. 111-219). As a result of the law, the FAA implemented key safety enhancements to minimum first officer qualifications. The changes were implemented due to safety deficiencies identified in the aftermath of several fatal airline accidents. ALPA's perspectives on the importance of these safety enhancements are discussed in greater detail in Maintaining Safety Standards.
The facts are clear—there is no pilot shortage in the United States. The annual number of airline transport pilot certificates issued remains strong. In fact, more than 25,500 certificates have been issued since July 2013. This rate of issuance continues to exceed the most optimistic pilot forecast.
Many airlines have recognized that hiring qualified pilots becomes easier when they increase pay and benefits and create career-advancement opportunities. Regional airlines that have added flow-through programs to mainline carriers have seen their hiring improve significantly. Many of these programs provide a path for employment through their code-share partners.
While the airlines that have increased pay, benefits, and quality of life have had no difficulty hiring qualified pilots, many regional airlines still have first-year salaries below $30,000. Basic economics should drive up these salaries if these airlines want to remain competitive in the U.S. market.
An airline pilot shortage is not responsible for small community air service challenges. Air service to small communities is impacted by economics, not pilot supply. In fact, access to and from many small communities has increased since 2012. Newer and larger aircraft have also increased the number of seats available in many small communities.
Action
The United States must maintain current Federal Aviation Administration (FAA) regulations that set minimum standards for flight experience and qualifications to serve as a first officer that were prompted in part by several fatal airline accidents and resulted from an industry-wide effort that was led by representatives of the regional airlines.
All U.S. regional airlines should follow the example of those that have improved pay, benefits, quality of life, and flow-through programs and have as a result experienced greater success in hiring and retaining qualified pilots.
The industry should enhance efforts such as the collaborative aviationworks4u.org to promote aviation-industry professions and inspire new audiences to consider an aviation industry career.
Download ALPA's Position Paper