ALPA promotes and champions all aspects of aviation safety throughout all segments of the aviation community.
A strong and sustainable airline industry plays an essential role in the United States as an economic driver with an expansive reach that is felt across the country and around the globe. It is the mission of the Air Line Pilots Association, International (ALPA) to ensure that each and every one of these flights is safe and that the U.S. aviation industry remains a leader in global transportation.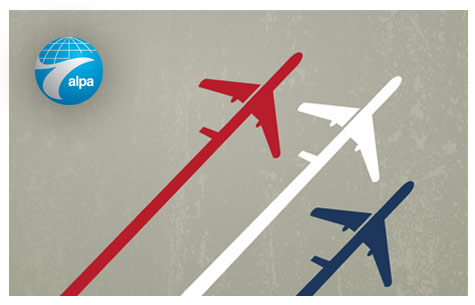 Canadian airlines, like those in the rest of North America, are facing turbulence in the global marketplace. As the voice of airline pilots in Canada, ALPA is duty-bound to advocate on behalf of our industry and aggressively push stakeholders to adapt in order to thrive. Read ALPA's sound policy solutions that would create a better business environment and improve the state of Canadian skies.
ALPA continues to echo the call for decision-makers to put safety first and to balance the desire for rushed progress and profitability with safeguarding airline passengers, cabin crews, and air cargo shippers.