FedEx Express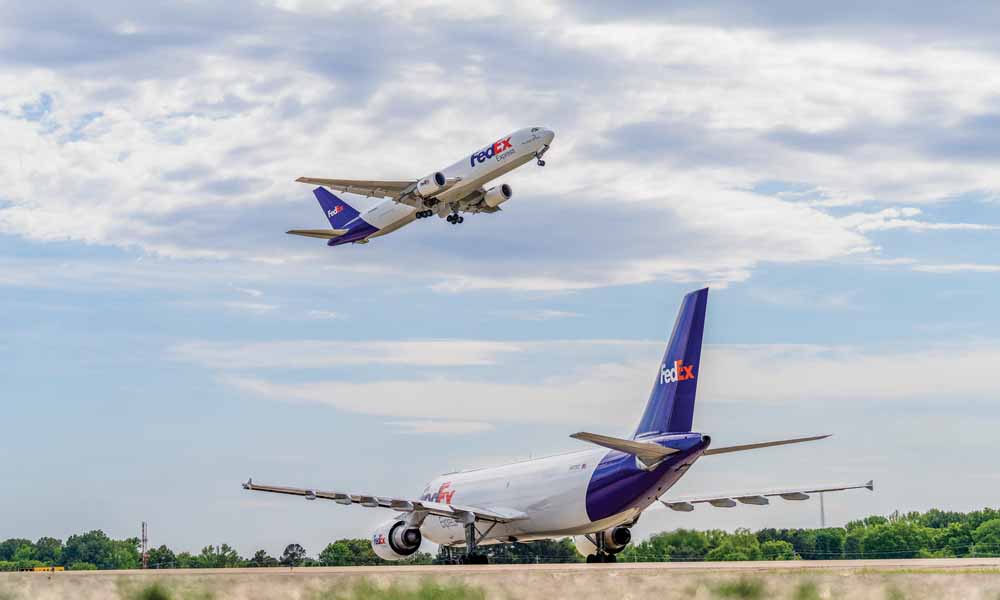 A FedEx Express A300 doing a gear swing in Grand Forks, N.D.
Last year was marked by a strengthening of the Master Executive Council (MEC) committee structure through recruiting and training new volunteers, a comprehensive assessment of the FedEx pilots' defined-benefit plan, a welcoming of new-hire pilots, and the creation of a new program geared toward female pilots.
In addition to the very important constants of contract enforcement and participation in collaborative safety programs like ASAP and FOQA, the MEC came into 2017 knowing that retirement needed immediate attention. "We also saw the need to meet new hires at the door. And as we will see a significant number of retirements in the near future, it's important to bring a new generation of volunteers into our committee structure," said Capt. Chuck Dyer, the pilots' MEC chairman.
"Although we're always looking for volunteers, the influx of new pilots and the retirement of experienced volunteers over the next several years makes it even more of a priority to bolster our volunteer group," acknowledged Capt. John Cardaci, the MEC vice chairman. "And we're encouraged by the response we've received. In fact, one of the new volunteers immediately played a critical role in developing a new program that focuses on female pilots."
Early in the year, the MEC also authorized the Negotiating Committee to begin consulting with various retirement-industry experts to identify potentially viable improvements that would benefit everyone. "Priority one is to bring our pilots a plan that improves our families' retirements and ultimately unites our crew force," said Dyer. After much debate and thorough research, the MEC made a unanimous decision to focus on the variable-benefit plan model and immediately began an education campaign.
By early fall, the MEC met with management to introduce the variable-benefit plan concept. Since then, the MEC's Negotiating Committee has been busy providing education material to the crew force. "We recognized the challenge associated with making any change to our retirement, and we know how important it is to start the education process sooner rather than later," said Capt. Pat May, the pilot's Negotiating Committee chairman. "We're beginning at square one and will build upon that information—seeking feedback and encouraging questions throughout the process," he added.
More than 300 pilots started their FedEx career in 2017, and the MEC leaders are placing a high priority on connecting that career to ALPA. "Our Membership Committee did an outstanding job of making sure that ALPA was visible to our new hires from the outset. It's vitally important that our pilots are connected to their union from the very start of their careers," Dyer noted.
As the MEC leaders look toward 2018, they remain committed to building on past successes. "Our work on the retirement project will continue. Safety- and security-based collaborations with management should progress as well," said Dyer. "At the same time, enforcement of our agreement remains paramount. Our pilots are essential to that daily effort, and we thank them for what they do for each other every day."
The 4,613 FedEx Express pilots are spread across the globe, with eight councils located in four domiciles as well as pilots assigned to foreign duty in Hong Kong and Cologne, Germany. With more than 375 airports served worldwide, the airline has an extensive and varied fleet. FedEx delivers freight daily to more than 220 countries and territories, including every address in the United States.