Jazz Aviation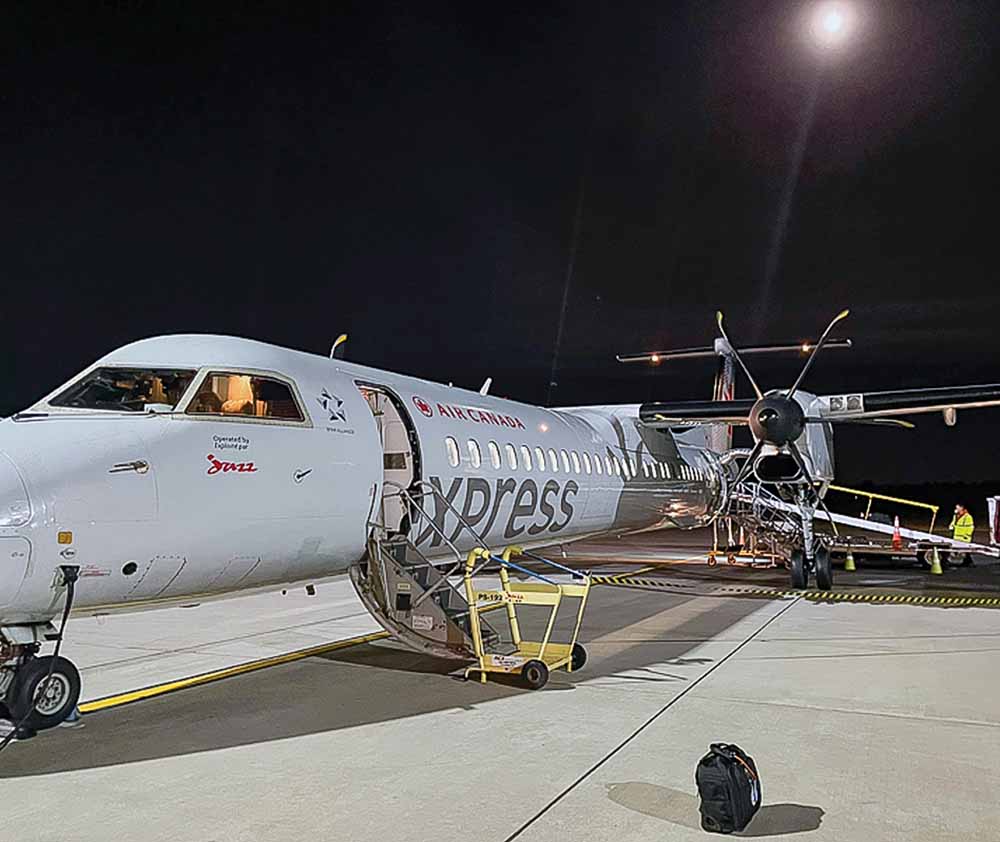 A Jazz Aviation Dash 8 on the ramp at Toronto Pearson International Airport during sunrise.
Jazz Aviation pilots began 2018 by recovering from an unprecedented run of hiring. With almost 1,600 pilots now on the line at Jazz, last year was marked by growth and evolution for the pilot group. Nearly one-third of its members were hired in the preceding 12 months. And although this high turnover presented many difficulties, it also created opportunities for the Master Executive Council (MEC) and its members.
"We've been able to add new members to our committees and provide opportunities for them to learn from our many seasoned volunteers," said Capt. Claude Buraglia, the MEC chair. "We also explored new ways to communicate with our members that proved to be fruitful. The MEC had great success with various projects that included open houses, contract education through different media channels, a revised mentorship program, podcasts, and refreshing our new-hire engagement," he added.
However, it wasn't all wins for the MEC in 2018. The Jazz pilot group leader acknowledged that for the first time in years unity was tested, and restoring it is a top priority for the MEC. "With so many new members in our group, the biggest challenge in 2019 will be to rebuild the unity we've lost. The MEC is keenly aware of the issues that face our group right now and is focused on and committed to addressing these going forward," said Buraglia.
In the past decades, Jazz pilots have accomplished some amazing feats through unity, including coordinated strike action among four companies in 1997, a four-way merger of seniority lists in 2001, and almost full pilot participation and 86 and 95 percent ratification votes for collective bargaining agreements in 2010 and 2015. Buraglia strives to ensure that all of the new hires understand the group's history because he feels it helps explain how and why the pilots were able to secure their strong and existing agreement. "Four years ago, when the Jazz pilots reached a deal with Jazz Aviation on a long-term 11-year collective agreement, we secured job stability, guaranteed raises, and sector-leading working conditions for a longer term than ever before in the organization's history," Buraglia observed. "This history and our relationship with management are important because they aid us in how we make decisions to best represent our pilot group."
The 2015 agreement put the pilot group on solid footing to capitalize on opportunities, and continuing that effort is another goal for the Jazz pilots in 2019. "The long-term agreement was about protecting our present and future members from whipsawing in our sector of the industry," said Buraglia. "We're proud of the fact that this agreement has created an environment that has facilitated massive hiring and upgrades. Along with that hiring, though, is a new demographic that needs to be adequately addressed," Buraglia noted. Even though the Jazz pilots are four years into the 11-year agreement, they believe opportunities will present themselves in 2019 that will allow them to make positive changes.
Looking forward, another goal of top importance for the MEC is to build on relationships and initiatives that will provide a stable career path with compensation commensurate with the work the Jazz pilots do and the scrutiny they're under. "This includes gains to our collective agreement and career-progression initiatives in and out of our pilot group," said Buraglia.