Envoy Air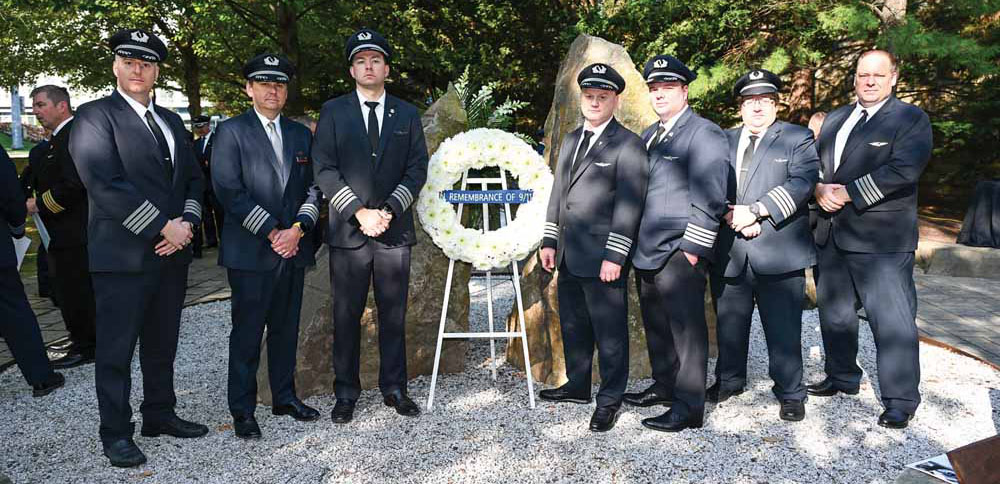 The Envoy Air Master Executive Council partnered with "Movember," the men's health awareness foundation, in 2018 to raise funds. The movement is mostly identified by men growing mustaches during the month of November.
Last year was marked by rapid growth at Envoy Air, which brought with it many benefits but also uncovered several challenges.
Throughout 2018, Envoy took the remaining deliveries of its initial commitment of 44 Embraer 175s. Fifteen more Embraer 175s began arriving on the property in late 2018, and deliveries will continue through the end of 2020. Additionally, roughly 50 Embraer 140s that had been parked for storage have been reactivated at a breakneck pace and have reentered service along with the repatriation of 15 Embraer 145s from other American Eagle carriers.
This rapid growth has been supported by a deep supply of new-hire pilots who've chosen to start their careers at Envoy. Also, with the growth fueled by the flow-through agreement to American Airlines, the upgrade time at Envoy has dropped from the traditional eight to 10 years to pilots currently upgrading as soon as they reach the 1,000 hours of qualifying flight time required by Part 121 operations.
Another significant development has been the company's decision to involuntarily force first officers who meet captain upgrade minimums into the left seat. This resulted in pilots who had chosen to remain senior first officers being displaced from their positions. The ranks of qualified first officers were quickly depleted, and the company began hiring direct-entry captains. As a result, the total experience level in the cockpit dropped, resulting in the Envoy Master Executive Council (MEC) subsequently launching a campaign that encourages additional mentoring and education of new pilots and soon-to-be captains.
Efforts to improve compensation and quality of life have been a primary focus of the MEC and have yielded some positive results. Captain pay now begins immediately upon being awarded a captain position. Previously it didn't go into effect until successfully completing training. This results in a pilot's captain pay rate taking effect three to four months sooner than it otherwise would have. Additionally, pilots based in New York receive three months of unlimited commuter hotels and positive-space travel from their home airport.
Unfortunately, efforts to bring Envoy's hourly pay rates in line with industry leaders haven't been successful. The company continues to cite its full new-hire classes and limited nonflow-through attrition as reasons to keep pilot compensation at current levels.
The past year also brought to light the issues of succession and rapid turnover in MEC leadership. In August, Capt. Sam Pool, the former MEC chair, flowed to American and was replaced by Capt. Steven Pallai, the former MEC executive administrator. At the current flow/attrition rates, 28 of 39 MEC and Local Executive Council committee leadership positions will be vacated within the next 12 months and will need to be replaced. Thanks to aggressive volunteer drives spearheaded by Capt. Andy Fierro, the newly appointed executive administrator, most committees now have "an heir and a spare."
The coming year will see continued growth at Envoy as additional Embraer 175s come onto the property and a larger number of CRJ700s than initially anticipated will continue to be flown at Envoy as their transfer schedule slows. American has indicated it anticipates the need to continue hiring in 2019, which will result in the continued flow of pilots from Envoy to American. The MEC will continue to actively look for ways to improve trailing compensation and advance the pilot group's quality of life.