Endeavor Air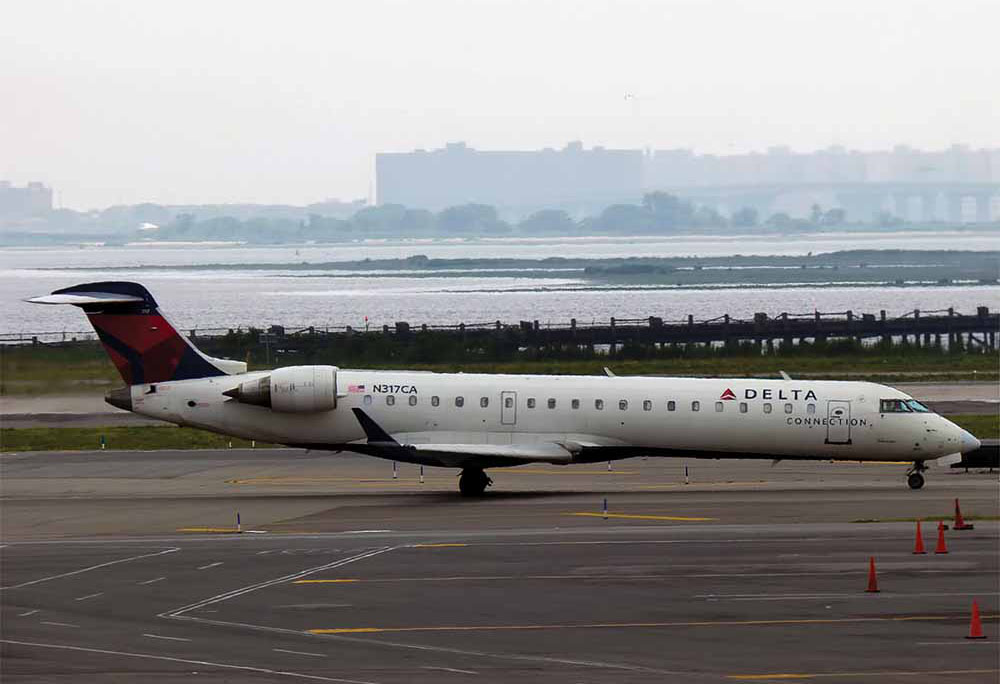 One of the 123 CRJ900s in Endeavor's fleet.
In May 2021, the Endeavor Air Master Executive Council (MEC) announced a long-sought achievement: a flow to parent company Delta Air Lines for current Endeavor pilots. Though this agreement achieved guaranteed career progression—an objective that had long been the pilot group's number one strategic priority—the flow program fell short of the MEC's "Progression for All" campaign goals.
"While this agreement achieved our goal of career progression and set a positive precedent for our pilots' career trajectories, the flow duration is tied to the Delta Air Lines pilot working agreement (PWA), which isn't in our control, it isn't codified in our joint collective bargaining agreement, and it doesn't apply to new-hire pilots," said Capt. Nick James, the Endeavor MEC chair. "We persisted and worked to achieve our Progression for All goals of guaranteed and contractual career progression for all Endeavor pilots."
The Progression for All campaign and negotiations for an independent program continued throughout the summer and fall. While the MEC maintained its fight for all Endeavor pilots, on Aug. 3, 2021, the first 20 Endeavor pilots received seniority list numbers at Delta and a total of 100 Endeavor pilots advanced their career to Delta through the flow program in 2021.
"I'm often asked, why career progression?" James observed. "Career progression represents everything our pilots are asking of us and in quantities that aren't achievable in the fee-for-departure model. Pay rates, work rules, retirement, commutability, and job security are all captured by progression."
Discussions with management continued, and in November 2021 the MEC announced a tentative agreement on a career-advancement plan (CAP) that captured those pilots left out by the flow program and provided a guaranteed and contractual backstop should that program end due to changes in the Delta PWA.
"We're excited to solidify a career-progression model for all current and future pilots at Endeavor," said F/O Jade Schiewe, the MEC secretary-treasurer. "All pilots hired after the flow program cutoff are now covered by the CAP—a guaranteed and contractual career-progression program—and should the flow program sunset early, those pilots will also be covered by the CAP."
Though career progression was a major goal of the pilot group, the MEC accomplished this feat while also consistently and routinely advancing other MEC and pilot objectives. The summation of this work was an industry-leading contract that only recently was surpassed in terms of compensation by American Airlines Group wholly owned airlines due to their breakthrough retention program.
"The MEC began a dialogue with the company on a retention program as soon as the American program was announced," said Capt. David Szurgot, the MEC vice chair. "While a financial incentive works well for recruiting, we believe seniority at Delta offers a stronger incentive for pilot retention. Industry competition is strong, and seniority and longevity offer more in long-term gains than any financial package we could offer."
The MEC Negotiating Committee is in ongoing talks with management to discuss retention opportunities as well as other negotiating goals. The MEC has also been in contact with the Delta MEC, which would need to be a party to any agreement that offered Endeavor pilots seniority and/or longevity at Delta. The right retention solution may be a combination of seniority and financial benefits for all pilots, but any retention program must also recognize the contributions and sacrifices of Endeavor's most senior pilots.
After years of hard work, the CAP agreement and flow program represent the achievement of a long-sought-after goal that will benefit Endeavor pilots for years to come and the conclusion of the Progression for All campaign.
"I hope the Progression for All campaign has taught us what can be achieved through perseverance, dedication, and staying true to your core mission," said James. "Pilot unity, enthusiasm, and support for the MEC will continue to drive results. We've achieved this milestone together, and together we'll continue to show our mettle and strength."