Endeavor Air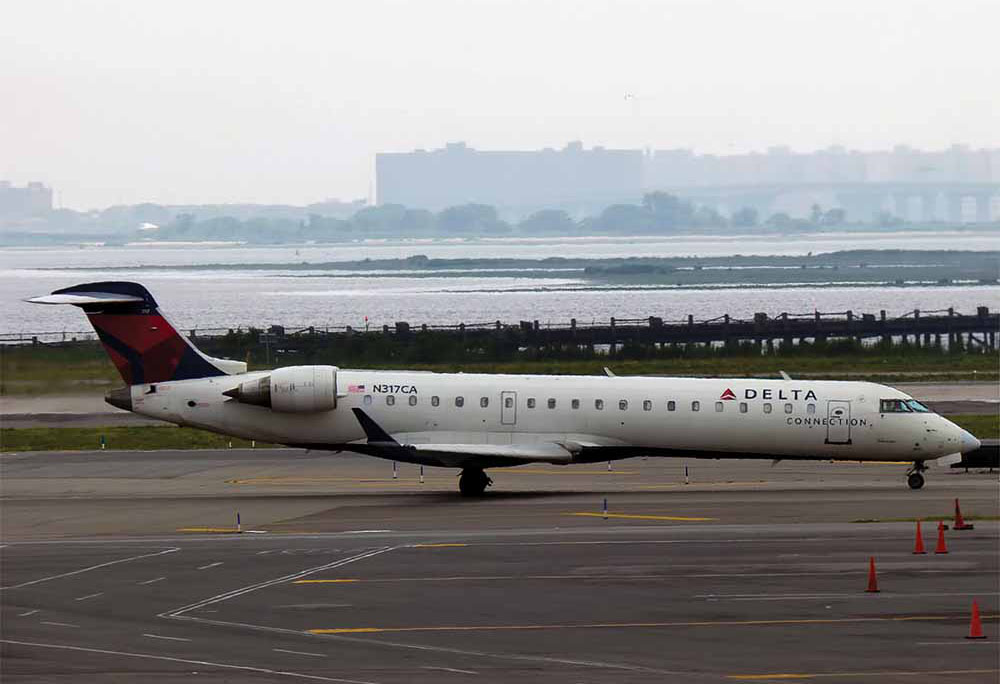 From left, Capt. Jason Schwerin, the Endeavor Air pilots' Legislative Committee chair; Capt. Mike Wolcott, Master Executive Council (MEC) vice chair; Capt. Bryan Campbell, MEC secretary-treasurer; Capt. Gareth Carter, Communications Committee chair; and Capt. Jim Johnson, MEC chair, prepare to deliver ALPA's pilot-partisan message to Members of Congress during the Association's 2018 Legislative Summit in Washington, D.C.
Endeavor Air pilots kicked off 2018 with the implementation of their industry-leading contract modification and extension agreement, which they overwhelmingly ratified at the end of 2017. Since ratifying the contract extension, the Endeavor Master Executive Council (MEC) has signed an additional 15 letters of understanding that have further enhanced the pilots' contract, including improved long-call reserve language, reduced training freezes, and increased schedule flexibility for full-time instructors.
The Endeavor contract now leads the regional airline industry in many cornerstone areas, but the pilots are eager to address one significant missing piece—a clearly defined path to a mainline carrier.
"We lack meaningful career-progression provisions that are so important to our pilot group," said Capt. Jim Johnson, the pilots' MEC chair. "Our contractual Streamlined Selection Process Program with Delta Air Lines has ended, and we're currently left with only a noncontractual guaranteed interview program that can be modified or canceled by the company at any time."
According to Johnson, the most challenging threat to career progression is the growing rise of programs such as Delta's Propel. This type of program solicits college students who have no airline experience and provides them with a better and more streamlined pathway to mainline jobs than what's offered to the trained and professional pilots flying for fee-for-departure carriers.
"In the coming years, it will be vitally important for all of us to stand together to oppose these schemes, unless we're able to ensure that our own members are taken care of first," said Johnson. "While Delta commits that it won't offer career progression at any carrier that is more favorable than the terms at Endeavor, we must continue to advocate for a guaranteed and contractual pathway to a career at Delta for all of our pilots."
In 2018, the airline expanded its recently reopened pilot base in Atlanta, Ga., including beginning daily nonstop service to Havana, Cuba, and Key West, Fla., as well as several islands in the Bahamas. The delivery of 31 CRJ700s and CRJ900s was completed in June, bringing Endeavor's total fleet to 154 aircraft. Pilots have been told to expect further fleet growth next year.
Hiring has remained steady at Endeavor, which when combined with a reduced level of attrition has allowed the airline to grow to more than 2,000 pilots for the first time since the airline's 2012 bankruptcy. Low attrition has also helped the MEC retain pilot volunteers, a challenge for the group in 2017 when most union reps and committee chairmen moved on to mainline carriers within a 12-month period.
"I'm proud of the hard work our volunteers continue to put in and our achievements thus far," acknowledged Johnson. "Our MEC is strong, with many experienced representatives and volunteers on our property. Discussions with management to achieve guaranteed and contractual career progression remain ongoing, and we certainly hope to have positive news to report in 2019."