Endeavor Air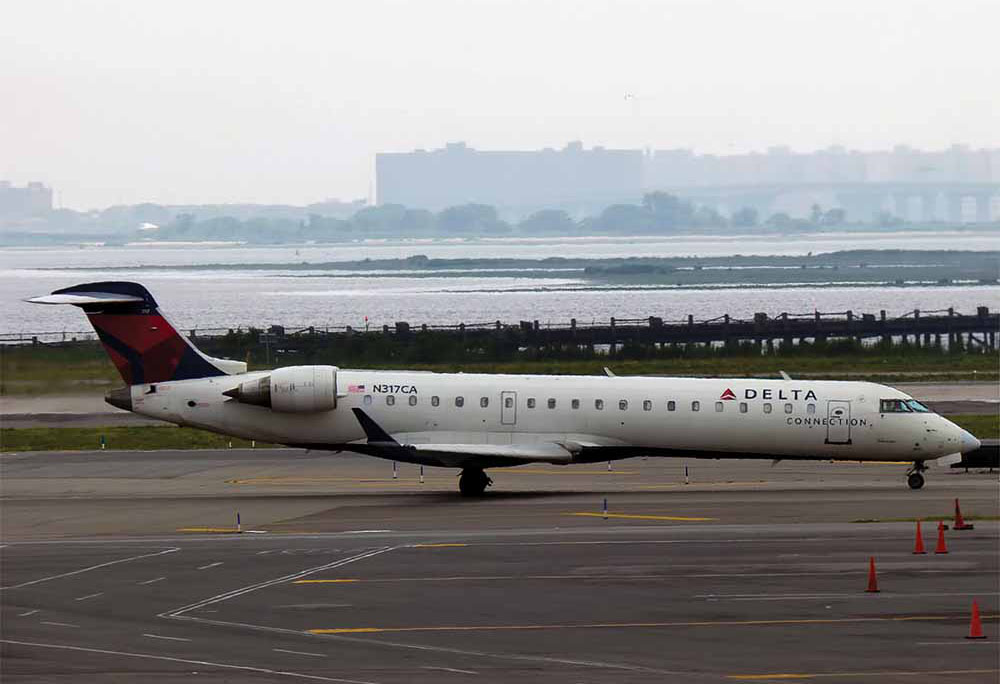 An Endeavor Air CRJ900 operating on behalf of Delta Air Lines Boston Logan International Airport. Photo: F/O Michael Delaney (Endeavor Air)
In 2021, the Endeavor Air Master Executive Council (MEC) announced a long-sought achievement: a flow-through to parent company Delta Air Lines. Two agreements codified guaranteed and contractual career-progression programs for all current and future Endeavor pilots.
"Since these programs launched, we've advanced more than 300 Endeavor pilots to Delta careers," said Capt. Nick James, the Endeavor MEC chair. "While career progression is a tremendous benefit to Endeavor pilots, the industry has seen unrivaled improvements in pilot compensation and Endeavor has fallen behind."
By September, Endeavor, which had long had the highest pilot pay rates in the fee-for-departure (FFD) segment of the industry, was nearing the bottom of the FFD sector for pilot compensation. The MEC proposed solutions to drive value to the pilots and address the reasons Endeavor was experiencing increased pilot attrition.
"While aligning our pay rates with the industry is important, we believe the most effective solution for Endeavor to maintain its competitive advantage in the pilot labor market is an advanced seniority and longevity system to Delta," James commented.
The Delta pilots supported this position. In a joint meeting of the Endeavor and Delta MECs in October, they passed a joint resolution supporting each other's goals, including seniority and longevity and bringing all airplanes and pilots to mainline as the ultimate solution for both carriers.
"We're in a perfect storm of increased demand for airline travel (defying global economics), unprecedented staffing challenges, and a complete upheaval of the U.S. and pilot labor markets," said James. "This is the time for innovative actions that will change the FFD industry for all pilots. The labor market no longer supports a secondary tier of pilots operating at the same level of safety, experience, and professionalism as our mainline peers."
Though the MEC ratified a retention program in March 2022 that offers Endeavor pilots up to $110,000 if they retire from Endeavor or move on to Delta, the company still faced staffing challenges. Throughout much of 2022, attrition outpaced hiring at Endeavor.
"The company has accelerated the parking of CRJ200s due to staffing issues, and we're already seeing pilots being displaced from preferred positions as a result," said Capt. Jade Schiewe, the MEC secretary-treasurer.
In addition to losing aircraft, the staffing challenges led to a difficult summer for Endeavor pilots. Between March and September, the pilot group lost nearly 700 bid-awarded days due to scheduling pressures. The MEC offered many solutions, but the suggestions didn't lead to company actions that would reduce operational pressure on the pilots. Finally, in September, after months of advocating for contract improvements to address the staffing issues, the company approached the MEC to discuss compensation and quality-of-life improvements.
"We worked with management on solutions to make Endeavor a strong overall choice for our current pilots and those looking to begin or further their airline career," remarked Capt. Edward Norberg, the MEC Negotiating Committee chair. "In October, we reached an agreement on a mutual benefit package with compensation that brings us back to the top of the FFD industry and many quality-of-life improvements."
This new deal includes the elimination of ready-reserve, increased vacation credit, and better compensation for use on a day off, among industry-leading pay rates and other benefits to the pilot group.
"Many of our pilots see this as a step in the right direction," said Capt. Peter Ruleman, the MEC vice chair. "After months of low morale, we're pleased that management decided to come to the table to uphold the positive bargaining relationship we've shared for the past several years."