Awards
Award Recipients at 2019 Pilot Assistance Forum
At its biennial Pilot Assistance Forum on May 23, the Air Line Pilots Association, Int'l (ALPA) recognized three pilots for their commitment to ALPA's Pilot Assistance programs, part of the Association's Air Safety Organization.
Honored at the event were:
Click the links above to read more about why each pilot was honored.
Past Pilot Assistance Award Recipients
2008 Pilot Assistance Award
Captain John Lux (posthumous)
FedEx Express
Was known as the "Father of Pilot Assistance" at Federal Express, but that title doesn't do him enough credit, as his work improved the lives of pilots around the world over his many years of service. A dedicated trade unionist, He took on the task of organizing FedEx's "helping" committees—Aeromedical, Crisis Response, Substance Abuse, and Professional Standards—both when FedEx was part of ALPA and during the pilot group's brief tenure as an independent union. He helped define the concept of an all-encompassing human performance program aimed at assisting pilots with all their physical, mental, and emotional needs.
2009 Pilot Assistance Award
First Officer Richard Wilkening
American Eagle
Worked with the Aeromedical and the Human Intervention Motivation Study committees. As an active member of these Pilot Assistance functions, he continues to serve as pilot liaison to ALPA's Aeromedical Office, working with pilots who are dealing with personal challenges and, in some cases, helps them restore their FAA medical certification. He has assisted members of both ALPA and non-ALPA pilot groups.
2010 Pilot Assistance Award
First Officer Madeline Tompkins
Hawaiian Airlines
Her exceptional leadership in supporting airline pilots who experience psychological trauma that could affect their personal lives and careers singles her out as a pioneer of critical incident response in aviation; pilots worldwide have benefited from her expertise. She participated on a special ALPA task force to develop a pilot assistance program, and, beginning in 1994, she led the union's pilot assistance efforts; ALPA's Critical Incident Response Program was formally established in 1996.
2011 Pilot Assistance Award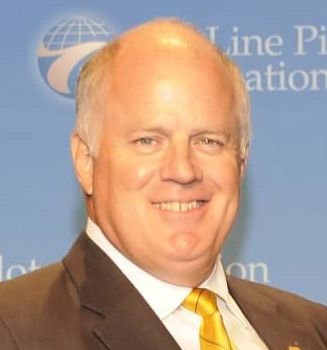 Captain Tom O'Toole
Jazz Air, Inc.
Canadian pilots have always turned to him when feeling overwhelmed by the realities of their personal and professional lives. Beginning with the crash of Swissair Flight 111 off Halifax, Nova Scotia, in 1998 and through the aftermath of First Air Flight 6560 at Resolute, he has assisted both pilots and management through the trauma and stress of these serious accidents and other incidents. He has also counseled Canadian ALPA pilots in all areas of pilot assistance, from health concerns to retirement to drug and alcohol abuse and addiction. He currently serves as ALPA's Canada Pilot Assistance vice chair and Jazz MEC Pilot Assistance vice chair, and is active in recruiting and training future Pilot Assistance volunteers.
2012 Pilot Assistance Award
Captain John Kohne
FedEx Express
Was involved in pilot assistance activities at FedEx Express for over 17 years in a number of different capacities. His leadership, dedication, empathy, demeanor, and integrity ensures constant focus on safe flying, even during contentious times such as contract negotiations and related job actions. His personal integrity allows straightforward and open lines of communication with FedEx Express management, resulting in an ever-improving work environment for his fellow crewmembers.
2013 Pilot Assistance Award
First Officer Isabelle Caron
Jazz Aviation
A member of the Canadian Pilot Assistance effort since 2004. She has worked with Canadian pilots in many aspects of pilot assistance, providing ongoing assistance to all Montreal-based Jazz pilots ranging from Critical Incident Response Program (CIRP) issues to conflict resolution. F/O Caron has helped pilots to overcome professional and personal obstacles so they can perform at their very best in the cockpit. She has provided outstanding assistance to pilots and other employees after the 2011 First Air Flight 6560 accident at Resolute Bay in Nunavut, Canada.
2014 Pilot Assistance Award
Thomas Thornton
Delta Air Lines
A member of his pilot group's Professional Standards Committee for 17 years—15 of those years as committee chairman. Helped to completely transform the Professional Standards Committees at Northwest and Delta that interact with company management.
2015 Pilot Assistance Award
R. Sean McKeown
United Airlines
Vice chairman of the United MEC's Human Intervention & Motivational Study (HIMS) Committee, Captain R. Sean McKeown has helped pilots continue their careers through mentoring and monitoring. Captain McKeown has tirelessly advocated for pilots and played an instrumental role in the combined Pilot Assistance program after the United/Continental merger. Over his 15 years of actively promoting the airline piloting profession, he's unselfishly given his time and energy to help peers when they need help the most, regardless of the hour.
2016 Pilot Assistance Award
John Rosenberg
Delta Air Lines
A pilot for 39 years, Capt. Rosenberg has supported his peers during his tenure with North Central Airlines, Republic Airlines, Northwest Airlines, and, eventually, Delta Air Lines. As chair of ALPA Professional Standards, Capt. Rosenberg led a team of volunteers in establishing effective Professional Standards networks and ensuring that the ALPA Code of Ethics would stand as a guiding light within their respective pilot group cultures.
2017 Pilot Assistance Award
Jerry McDermott
United Airlines
ALPA presented its prestigious award to Capt. McDermott for his extraordinary service leading ALPA's national pilot assistance programs. Through tireless efforts, Capt. McDermott has helped pilots continue their careers through mentoring and monitoring. In his role as chairman of ALPA's Pilot Assistance group, Capt. McDermott collaborated with industry and government stakeholders to help strengthen Pilot Assistance programs across the industry.
2018 Pilot Assistance Award
Ben Kalom
United Airlines
ALPA presented its prestigious award to Capt. Kalom for his extraordinary service in leading health and wellness programs for United Airlines pilots. For nearly three decades, Capt. Kalom has actively promoted the profession by ensuring that pilots have access to important programs that help improve their lives both while on duty and at home.