2017 Sponsors & Exhibitors
Gold Level
AIRBUS
Craig Hoskins, VP Safety, Security & Technical Affairs
Washington, DC | United States
202-831-6316 | craig.hoskins@airbus.com | www.airbus.com

Airbus is a leader in aeronautics, space and related services, with a global workforce of 136,000. Airbus offers the most comprehensive range of passenger airliners from 100 to more than 600 seats, and is also a leader in providing tanker, combat, transport and mission aircraft.

BOEING COMMERCIAL AIRPLANES
Terry McVenes, Director, System Safety & Regulatory Affairs
Seattle, WA | United States
425-237-3293 | terry.l.mcvenes@boeing.com | www.boeing.com
Silver Level
VISIONSAFE CORP – EVAS
Jonathan Parker, Vice President
Vernon, NJ | United States
973-864-6206 | info@visionsafe.com | visionsafe.com

EVAS (Emergency Vision Assurance System) is the only cockpit smoke displacement system available, FAA tested and certified, which allows pilots to see flight path, vital instruments, clearly read approach plates & emergency procedures and safely land in continuous dense smoke. EVAS is self-contained, battery powered and takes minutes to install.
Bronze Level
BASF CORPORATION
Stan Mack, Sales, America's and Europe
Iselin, NJ | United States
732-205-6174 | stan.mack@basf.com | www.basf.com

BASF is the world's leading supplier of ozone/VOC converters for aircraft, and also provides MRO services for all BASF converters. BASF converters and MRO services provide the highest quality cabin air ensuring health and safety to your crew and passengers.
BOSE CORPORATION
Chris Wuerfl, OEM Business Development Manager
Framingham, MA | United States
508-766-8811 | chris._wuerfl@bose.com | www.bose.com

Bose was the first company to introduce commercially available active noise reduction headsets more than 25 years ago, forever changing the way pilots fly. The Bose A20 Aviation headset delivers an unmatched combination of noise reduction, clear communication and comfortable fit, which ultimately result in reduced fatigue over long periods of time. Available in a variety of configurations both with and without Bluetooth functionality, the A20 is FAA and EASA TSO certified, has military grade durability and is used by airline and military pilots all around the world.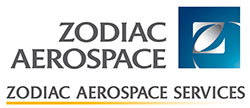 ZODIAC AEROSPACE SERVICES
Cindy Sender, Product Line Manager
Plaisir | France
+ 33 16134 1913 | cindy.sender@zodiacaerospace.com | www.services.zodiacaerospace.com

Every day, everywhere in the world, Zodiac Aerospace Services is by your side to help you operate your fleet in the most efficient way. From spare parts supply to component repair and after sales services, our company offers the full capability on Zodiac Aerospace components.
Exhibitor Only
DAVID CLARK COMPANY, INC.
Dennis Buzzell, Aviation Market Manager
Worcester, MA | United States
508-751-5800 | dbuzzell@davidclark.com | www.davidclark.com

David Clark Company manufactures aviation headsets that set the standard for quality and performance. Our lightweight DC PRO Series headsets provide airline pilots with the latest in technology, enhanced comfort, and communication reliability. Please visit our website for more information: www.go-dcpro.com.
TELEX COMMUNICATIONS
John Weeks, Key Account Manager – Aviation
Burnsville, MN | United States
952-210-3074 | john.weeks@us.bosch.com | www.telex.com/aircraft

Telex Communications, a division of Bosch, is a world leader in aviation communication products for commercial aviation, including pilot headsets, microphones and cabin communication equipment. The new Telex Airman 7 and Airman 8 headsets further advance the world's airline standard Airman 750 and the lightest weight ANR Airman 850.