2019 Sponsors & Exhibitors
Gold Sponsors
AIRBUS AMERICA INC.
BOEING COMMERCIAL AIRPLANES
Bronze Sponsor
BOSE CORPORATION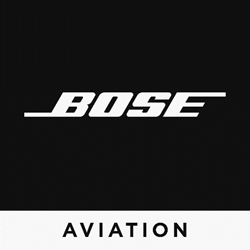 Chris Wuerfl, Airline Business Development Manager
508-766-8811
145 Pennsylvania Ave
Framingham, MA 01701
Bose has provided high performance communication headsets for pilots for more than 25 years. Our products, including the A20 Aviation headset, are recognized for their high quality and reliability as well as for the comfort, clear communication and noise cancellation they provide. Our latest ProFlight Aviation Headset for professional and airline pilots builds on that reputation.
Exhibitors Only
DAVID CLARK COMPANY, INC.
TELEX COMMUNICATIONS – BOSCH SECURITY SYSTEMS

John Weeks, Telex Aviation Sales Manager
12000 Portland Ave, South
Burnsville, MN 55337 | United States
480-696-4110 |
www.telex.com/aircraft
Telex Communications, a division of Bosch, is a world leader in aviation communication products for commercial aviation, including pilot headsets, microphones and cabin communication equipment. The Telex Airman 7 and Airman 8 headsets further advance the world's airline standard Airman 750 and the lightest weight ANR Airman 850.