2022 Sponsors
Gold Sponsors
Airbus Americas, Inc.
Craig Hoskins, Vice President Safety, Security & Technical Affairs
Craig.Hoskins@airbus.com | 202-331-6316
www.airbus.com
1101 Pennsylvania Ave, Suite 800
Washington, DC 20004
United States
Airbus continues to grow its U.S. businesses, which include commercial aircraft, helicopter and satellite manufacturing; engineering; pilot training; spares; air traffic management; and a high-tech think tank. Since 1990, Airbus has spent more than $200 billion in the U.S.—the largest single supplier country to Airbus. That spending supports 275,000+ American jobs.
Boeing
United Airlines
Silver Sponsor
Alaska Airlines
Delta Air Lines
JetBlue
Mr. Michael Hildebrandt, Director Operational Safety & SMS
michael.hildebrandt@jetblue.com | 646-438-0328
www.jetblue.com
8265 Hangar Blvd
Orlando, FL 32827
United States
JetBlue is New York's Hometown Airline®️, and a leading carrier in Boston, Fort Lauderdale-Hollywood, Los Angeles, Orlando, and San Juan. JetBlue carries customers to more than 100 cities throughout the United States, Latin America, Caribbean, Canada, and United Kingdom. For more information and the best fares, visit jetblue.com.
Bronze Sponsors
AM Healthcare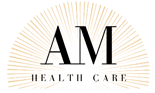 Mr. Arthur Mogilevski, CEO
arthur@amhealthcare.org | 818-571-9841
www.amhealthcare.org
17609 Ventura Blvd. Suite 305
Woodland Hills, CA 91316
Offering a comprehensive and immersive treatment experience, AM-Health Care, its robust network of facilities, and dedicated professionals who are committed to providing each and every client with the intimacy of care they so richly deserve.
Bose Corporation
Chris Wuerfl, Airline Business Development Manager
chris_wuerfl@bose.com | 508-766-8811
www.bose.com
145 Pennsylvania Ave.
Framingham, MA 01778
United States
Bose has provided high-performance communication headsets for pilots for more than 25 years. Our A20 Aviation headset and ProFlight Series 2 Aviation headset are recognized for their high quality and reliability as well as for their comfort, clear communication, and noise cancellation they provide.
CEFA Aviation
Dominique Mineo, CEO & Founder of CEFA Aviation
dominique.mineo@cefa-aviation.com | +33-389-294-250
https://www.cefa-aviation.com/
45 rue de la Fecht
68000 Colmar
France
Created 22 years ago, CEFA Aviation provides more than 100 airlines with animation solutions. Today we give pilots confidential and secure access to these data thanks to animation and performance graphs. It's an empowerment tool enabling a constructive use of such data for objective crew performance analysis, removing uncertainties, and allowing crews access to the same data and level of information as the airline in case of exceedance or flight investigation.
David Clark Company Incorporated
Paul Bryson, Market Manager, Aviation
pbryson@davidclark.com | (508) 751-5800, Ext. 220
www.davidclark.com
360 Franklin Street
Worcester, MA 01604
United States
Outstanding Comfort. Reliable Performance. Rugged Construction.
Almost 50 years ago, David Clark Company introduced the first noise-attenuating headset designed to provide hearing protection for pilots, while also providing clear reception and crisp transmission at normal voice levels in noisy aircraft. Since then, the 'green domes' have consistently set the standards of comfort, quality, and performance in aviation headset design and manufacture.
Today, our broad line of passive noise attenuating and Active Noise Reducing (ANR) aviation headsets for both fixed wing and rotary wing aircraft is the top choice for general aviation, corporate and commercial airline pilots.
Radio Technical Commission for Aeronautics (RTCA)
Terry McVenes, President & CEO
www.rtca.org
1150 17th Street, NW Suite 910
Washington, D.C. 20036
RTCA is the premier Public-Private Partnership venue for developing consensus among diverse, competing interests on critical aviation modernization issues in an increasingly global enterprise. RTCA inspires the creation and implementation of integrated performance standards that meet the changing global aviation environment and ensure the safety, security, and overall health of the aviation ecosystem.
Telex Aviation / Bosch
John Weeks, Aviation Sales Manager
john.weeks@us.bosch.com | 952-210-3074
www.telex.com/aircraft
12000 Portland Ave, S
Burnsville, MN 55337
United States
Telex Communications, a division of Bosch, is a world leader in aviation communication products for commercial aviation, including pilot headsets and microphones. The new Telex Airman 8+ headset further advances the world's airline standard Airman 750 and the lightest weight ANR 850.
Supporting Sponsors
Baby B'Air Flight Vest®
Greg Nieberding
Greg@babybair.com | 214-559-3443
https://babybair.com/
2730 N. Stemmons Freeway, Suite 740
Dallas, TX 75207
United States
Baby B'Air Flight Vests is committed to helping make sure that all passengers who fly, including lap children under 2 years of age, have an equivalent level of safety on airplanes, from takeoff to landing. The Baby B'Air Flight Vest has proven its usefulness many times and currently helps prevent injury to lap children during inflight turbulence.
Jazz – Air Canada Express