Weighing In
While every issue of Air Line Pilot includes a column from ALPA's president, Capt. Joe DePete, this issue we also bring you columns from the other three national officers as they look forward from the recent Board of Directors meeting.
Moving Forward in a Position of Strength
Capt. Bob Fox, ALPA First Vice President
Throughout the recent turmoil in the airline industry caused by COVID-19, ALPA has persevered to maintain the health, safety, and security of our members while working to attract passengers back to the skies by restoring their confidence in air travel....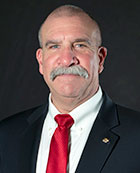 The Benefits of Getting Together in Person
Capt. Bill Couette, ALPA Vice President–Administration/Secretary
The COVID-19 pandemic has changed the way we do business, and at no point has this fact been more obvious than at ALPA's recent Board of Directors (BOD) meeting. It was truly amazing the way our professional staff was able to bring hundreds of us together via videoconference for three days in October to conduct the business of our union. I want to personally congratulate everyone who made this event possible and sincerely thank them for their service. And yet, by no fault of those involved in this effort, something was missing this year....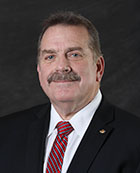 Uniquely Prepared to Weather Tough Times
Capt. Joseph Genovese, ALPA Vice President–Finance/Treasurer:
Unique is one way to describe the situation we're all going through. Not since 1918 have we seen a worldwide pandemic such as this one. And since the airline industry was in a much different place and ALPA wasn't in existence yet, there aren't specific lessons learned to help guide us....
View full remarks of all four national officers presented at ALPA's recent Board of Directors meeting.
This article was originally published in the November 2020 issue of Air Line Pilot.