End of an Era: Virgin America's Final Flights
On the morning of April 25, 2018, Virgin America Flight 1182 landed at Newark Liberty International Airport, marking the end of Virgin America Airlines. Capt. Bill Rohovit, F/O Michael Grimm, and crewmembers departed San Francisco International Airport at 9:30 the night before, embarking on one last flight under the Virgin America brand. Meanwhile, just two minutes later on April 24, the flight crew of Virgin America Flight 1948 left San Francisco International Airport headed for Los Angeles International Airport, operating the airline's final flight.
At midnight, while Rohovit and Grimm were flying over the Great Plains of the United States, the passenger service system changeover took place as Virgin America ticket counters, signage, and systems were being dismantled. Over the coming year, the Virgin America Airbus fleet will complete its conversion to Alaska Airlines' livery.
"This marks an end to the airline we helped build and are intensely proud of. But it also marks a new beginning, proving once again that the only constant in our industry is change," said Capt. Joe Youngerman, the Virgin America Master Executive Council chair. "This is an opportunity to build a new future and bring our ideas and culture along with us to help make Alaska Airlines even more successful in the years ahead."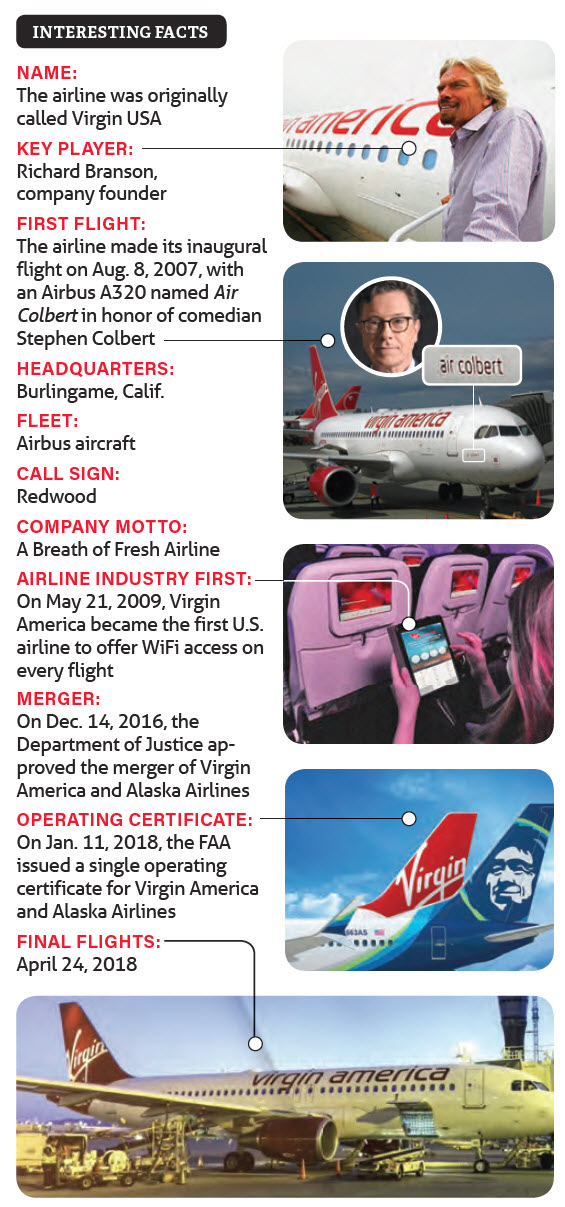 This article was originally published in the June 2018 issue of Air Line Pilot.