ALPA-PAC: The One Political Voice for Airline Pilots
Visit www.alpapac.org for more information or to contribute to ALPA-PAC. Our political strength depends on pilots. Now more than ever, we're stronger together.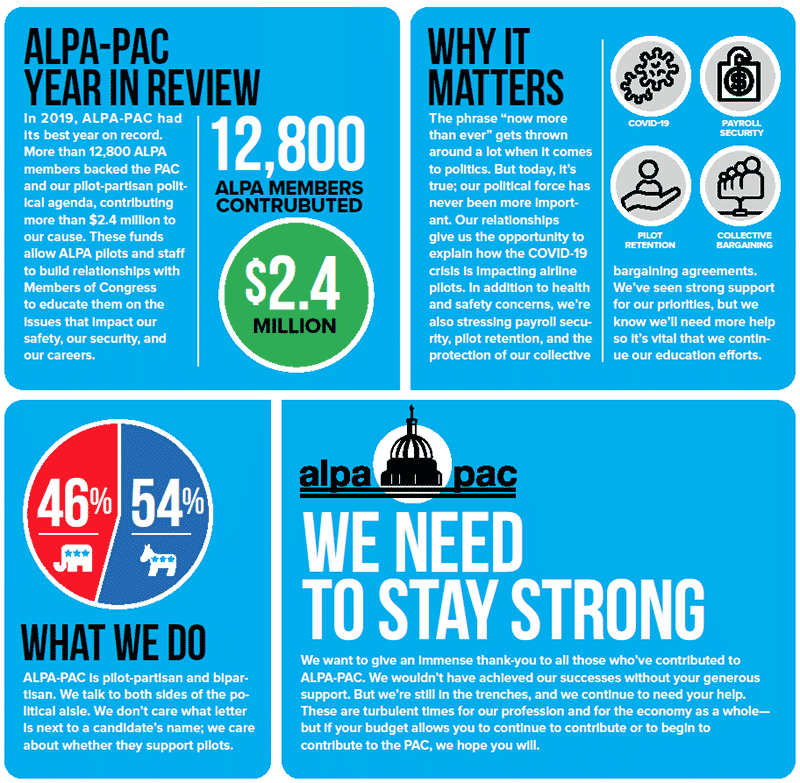 Disclaimer: The descriptions of the Air Line Pilots Association PAC are not a solicitation to contribute to the PAC. Only ALPA members, ALPA executives, senior administrative and professional staff personnel, and their immediate family members living in the same household are eligible to contribute to ALPA-PAC. ALPA-PAC maintains and enforces a policy of refusing to accept contributions from any other source. ALPA members may learn more about ALPA-PAC and about contributing to ALPA-PAC by entering the members-only portion of www.alpa.org.