Thank You Sponsors
Thank You to the Sponsors of the 2019 Pilot Assistance Forum
Silver Sponsor
DELTA AIR LINES
UNITED AIRLINES
Flight Operations and Corporate Medical
United Airlines, Inc.
233 S. Wacker Drive
Chicago, IL 60606
United's shared purpose is "Connecting People. Uniting the World." We are more focused than ever on our commitment to customers through a series of innovations and improvements designed to help build a great experience: Every customer. Every flight. Every day. Together, United Airlines and United Express operate approximately 4,900 flights a day to 355 airports across five continents. In 2018, United and United Express operated more than 1.7 million flights carrying more than 158 million customers. United is proud to have the world's most comprehensive route network, including U.S. mainland hubs in Chicago, Denver, Houston, Los Angeles, New York/Newark, San Francisco and Washington, D.C. United operates 779 mainline aircraft and the airline's United Express carriers operate 569 regional aircraft.
Bronze Sponsor
BOSE CORPORATION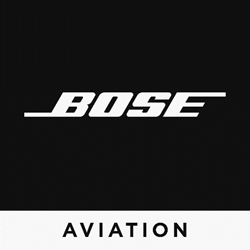 Chris Wuerfl, Airline Business Development Manager
508-766-8811
145 Pennsylvania Ave
Framingham, MA 01701
Bose has provided high performance communication headsets for pilots for more than 25 years. Our products, including the A20 Aviation headset, are recognized for their high quality and reliability as well as for the comfort, clear communication and noise cancellation they provide. Our latest ProFlight Aviation Headset for professional and airline pilots builds on that reputation.
Supporting Sponsors
JAZZ AVIATION

PALL AEROSPACE
Paul Roux, Senior Principle Engineer
+44 780-891-2253
Pall Aerospace, Walton Rd
Portsmouth, Hampshire BH24 1SG
England
Pall Aerospace is a subsidiary of Pall Corporation and has facilities in Portsmouth, England and in New Port Richey, USA. Pall have been providing filtration systems to improve cabin air quality for over 40 years and are currently developing technologies to filter the fresh air supply and monitor the cabin air quality.