Leadership From the Cockpit
No one is more committed to ensuring we have enough qualified and experienced pilots than ALPA. The good news is that the FAA continues to issue more airline transport pilot licenses to pilots in the United States than there are jobs available for new airline pilots. The great news is that air travel is the safest mode of transportation in the world due to our commitment to schedule with safety.
Air Line Pilots Association members are once again in the holiday spirit, participating in charitable drives and events in their home communities. The following are just a few examples of how ALPA pilots are delivering more than just packages and passengers this year. If you are an ALPA member and would like to be included in our #ALPAholidays coverage, send your photos and some information about the event to Communications@alpa.org. Or share your photos with us on social media! Just tag us and use #ALPAholidays on Facebook, Twitter, or Instagram.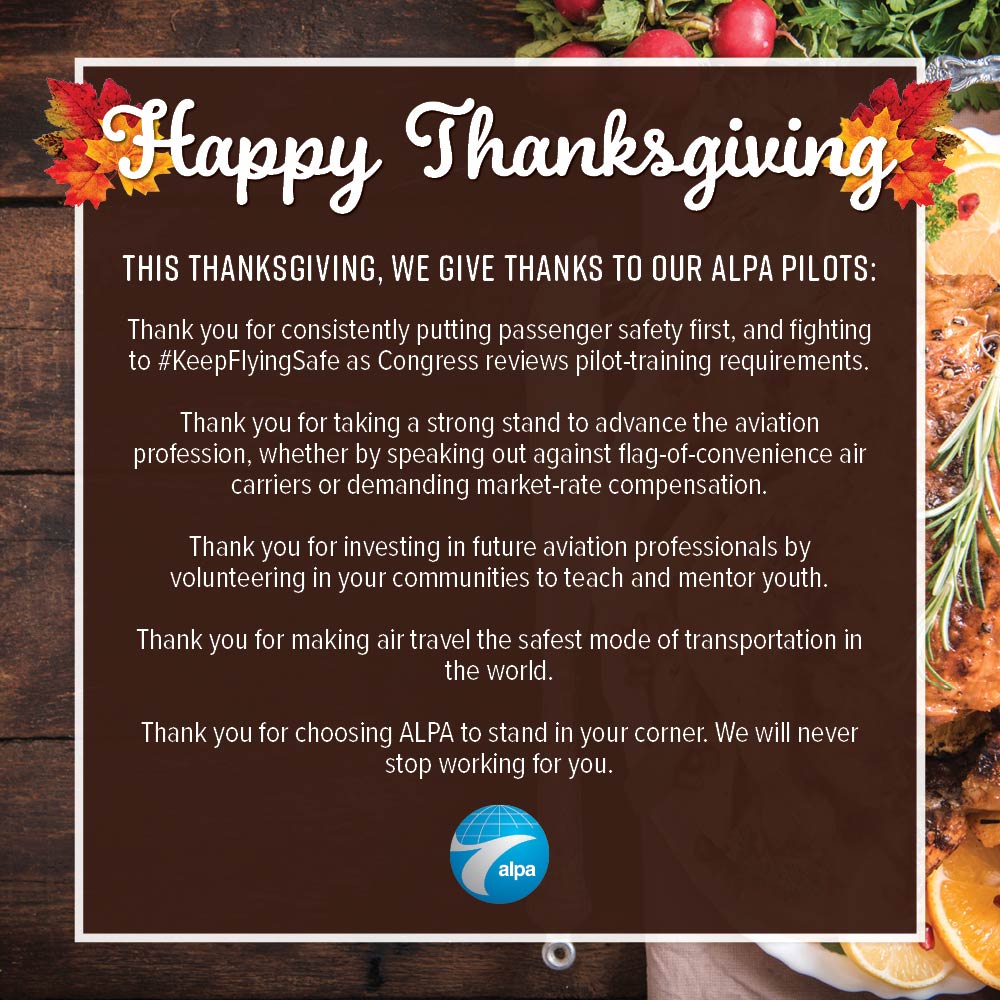 On behalf of more than 58,000 pilots of the Air Line Pilots Association, International, ALPA applauds the Department of Transportation and Secretary Elaine Chao's commitment to making it easier for our veterans to work in the best industry in the world. Many of ALPA's members have proudly served our country in uniform, and the union stands ready to assist others in breaking down barriers that may impede them from pursuing carriers in aviation, all while maintaining the highest levels of safety.
Air Wisconsin pilots recently marked two significant milestones:
#FlyingHome to their roots with United Airlines, once again serving passengers in the Midwest via Chicago O'Hare International Airport.
Reaching the seventh anniversary of opening negotiations for a new working agreement.
While the recent capacity purchase agreement with United Airlines marks the continuation of Air Wisconsin flying, which was previously in question,reaching seven years without a new contract brings continued frustration for the hard-working pilots.